Board of Directors and Advisors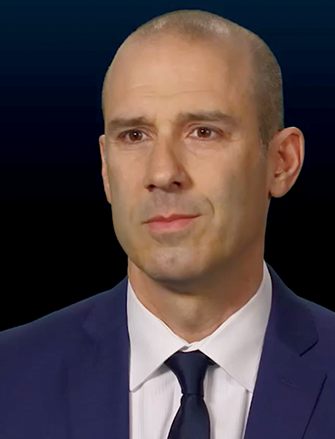 Richard Muruve
CEO, DIRECTOR &
CO-FOUNDER
Mr. Muruve co-founded Arch Biotech Inc. with the Arch Inflammation team in 2006. Arch Biotech operated as a private company for four years and motivated the formation of Arch Biopartners in 2010. At that time, Arch Biopartners simultaneously acquired the commercial rights to the brain tumour targeting and peptide-solid surface technology platforms, launching the portfolio approach to drug development that Arch continues to oversee today. Prior to Arch Biotech, Mr. Muruve was a Vice President at Bank of Montreal where he spent 12 years in the Investment Banking Group. Mr. Muruve has a MBA from the University of British Columbia.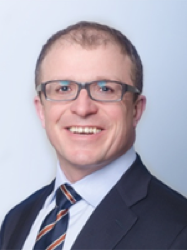 Andrew Bishop
Acting Chief Financial Officer, Director
Mr. Bishop is a Partner and Co-Founder of Bingley Capital Inc., and brings over 20 years of experience in advising biotech and health care companies. He has worked on over 100 financing and M&A transactions over his career. Prior to establishing Bingley Capital in 2009, he held senior roles in investment banking, including Head of Health Care Investment Banking at HSBC Securities (Canada) Inc., where he covered biotech, pharma, and specialty pharma companies. He started his career in investment banking focused on companies in Quebec. Mr. Bishop has also served as a Director and Chair of Willow Breast & Hereditary Cancer Support, a not-for-profit organization focused on breast and hereditary cancer. Mr. Bishop received an International M.B.A. (with Distinction) from the Schulich School of Business at York University, and a Bachelor of Arts in Political Science and Economics from McGill University. He also received his Chartered Financial Analyst designation.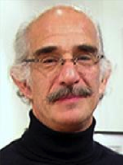 Richard Rossman
Director
Richard Rossman has a large private practice in the area of gastroenterology. He has served as the Head of the Gastroenterology section of the Ontario Medical Association. He is a co-founder of the Ontario Association of Gastroenterology. He was a director of Helix Biopharma from 1995 to 2007. He is currently an Associate Clinical Professor, Department of Medicine at McMaster University.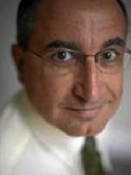 Claude Allary
Director
Claude Allary is in Paris working as an independent consultant in life sciences. He was most recently a managing partner of Bionest, a pharmaceutical consulting firm with offices in Paris and New York that he co-founded in 2003. Prior to Bionest, Mr. Allary accumulated over 20 years of experience within the pharmaceutical industry, successively with Rhône-Poulenc (now Sanofi), Parke-Davis (now Pfizer) and Glaxo. He also spent 7 years with Arthur D. Little in London, Brussels and Paris, followed by 4 years with ISO Health Care Group.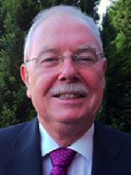 Conor Gunne
Strategic Advisor
Conor Gunne is a chartered accountant and lawyer. Mr. Gunne is currently the chairman of the Mount Carmel Medical Group in Ireland. Previously, he worked with Price Waterhouse Coopers in Dublin for 10 years until 1982, at which time he formed Gunne Lernihan and Dillon. He was a director and audit committee chair of Helix Biopharma from 1995 to 2007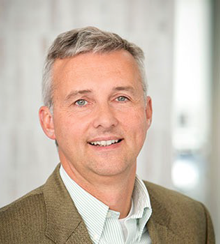 Dr. Patrick Vink
Strategic Advisor
Dr. Vink is a well-known and active member of the European and North American life sciences community. In 2012, Dr. Vink joined Cubist Pharmaceuticals, a company focused on developing new antibiotics to treat drug-resistant bacterial infections. At Cubist, he served as Executive Vice President and Chief Operating Officer until the company was bought by Merck for a total transaction value of $9.5 billion in 2015. Previously, he has held several leadership positions across the pharmaceutical industry, including Senior Vice President, Global head of Hospital Business and Biologics of Mylan Inc. (2008-2012), Head of Global Business Franchise Biopharmaceuticals at Novartis Sandoz (2002-2006), Vice President of International Business at Biogen (2000-2002) and Head of Worldwide Marketing, Cardiovascular and Thrombosis at Sanofi (1997-2000). Dr. Vink also was a member of the executive committee of the European Federation of Pharmaceutical Industries and Associations between 2013 and 2015. He is currently active as an advisor to the Life Sciences sector, serving as Chairman of Targovax in Oslo, Norway (immuno-oncology) and Santhera in Basel, Switzerland (rare diseases) and also on the board of directors of Acacia Pharma and Spero Therapeutics.